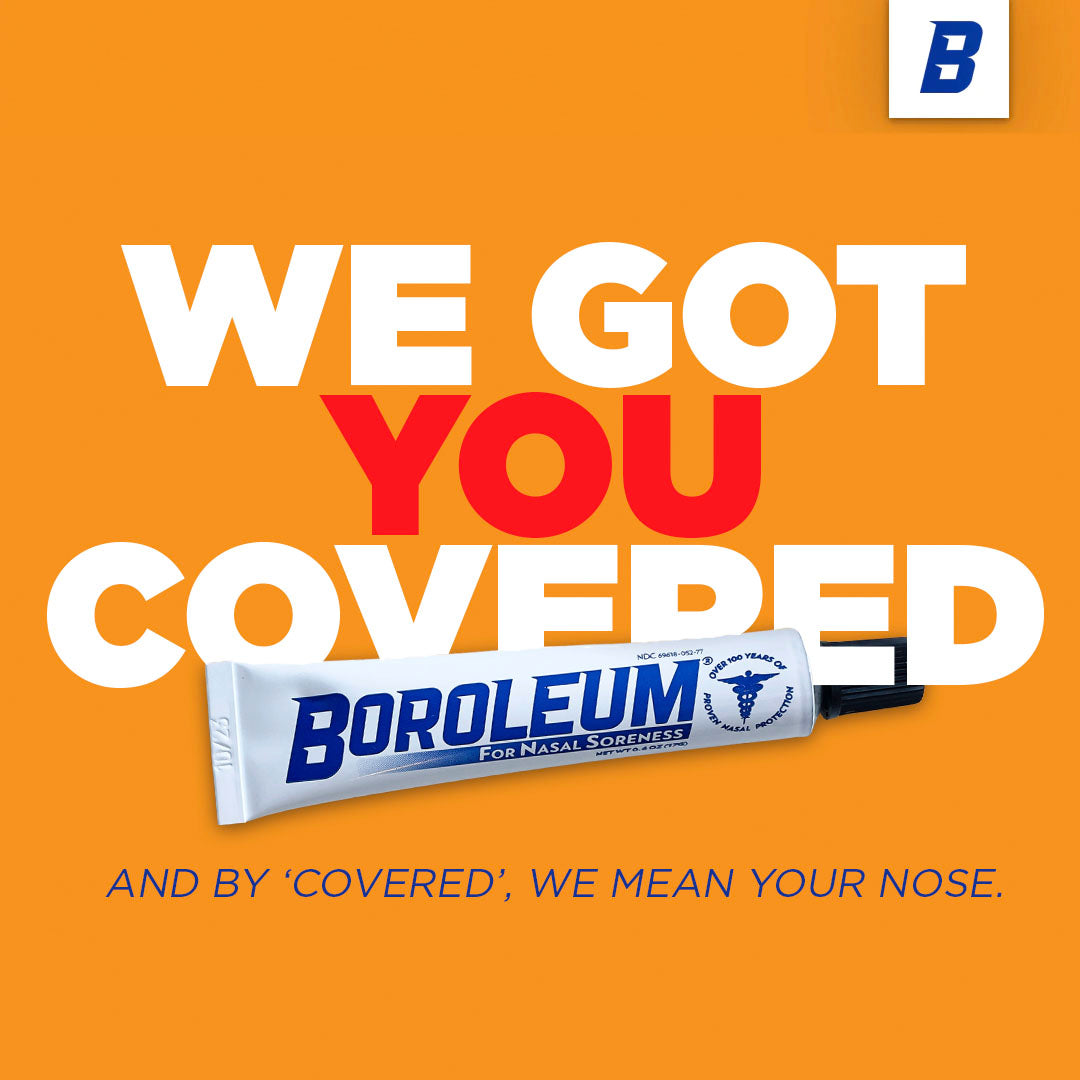 The Product
Boroleum® is a versatile analgesic ointment, formulated for effective relief of a wide variety of nasal and facial skin discomforts. When applied to the nostrils, Boroleum® provides gentle, soothing relief of dry nasal passages and redness, itchiness and nasal soreness caused by cold and nasal allergy symptoms and nasal pain caused by cold, flu or runny nose.
Buy Now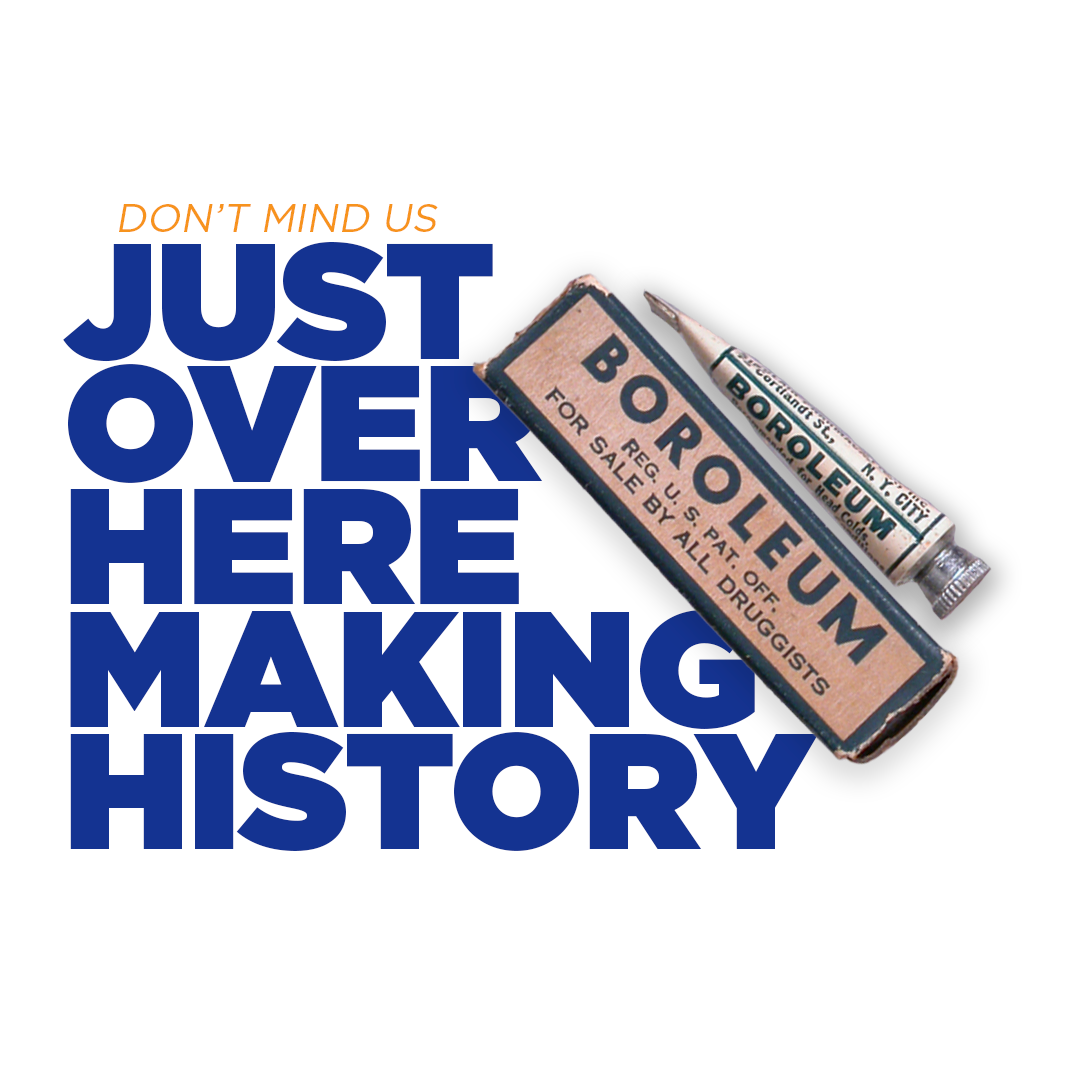 The History
Boroleum is an external skin analgesic with a more than a century of providing relief to sore noses. It soothes and moisturizes sore nasal cavities and provides an effective way to improve breathing to those who suffer from nasal irritation.
Get Time Tested Relief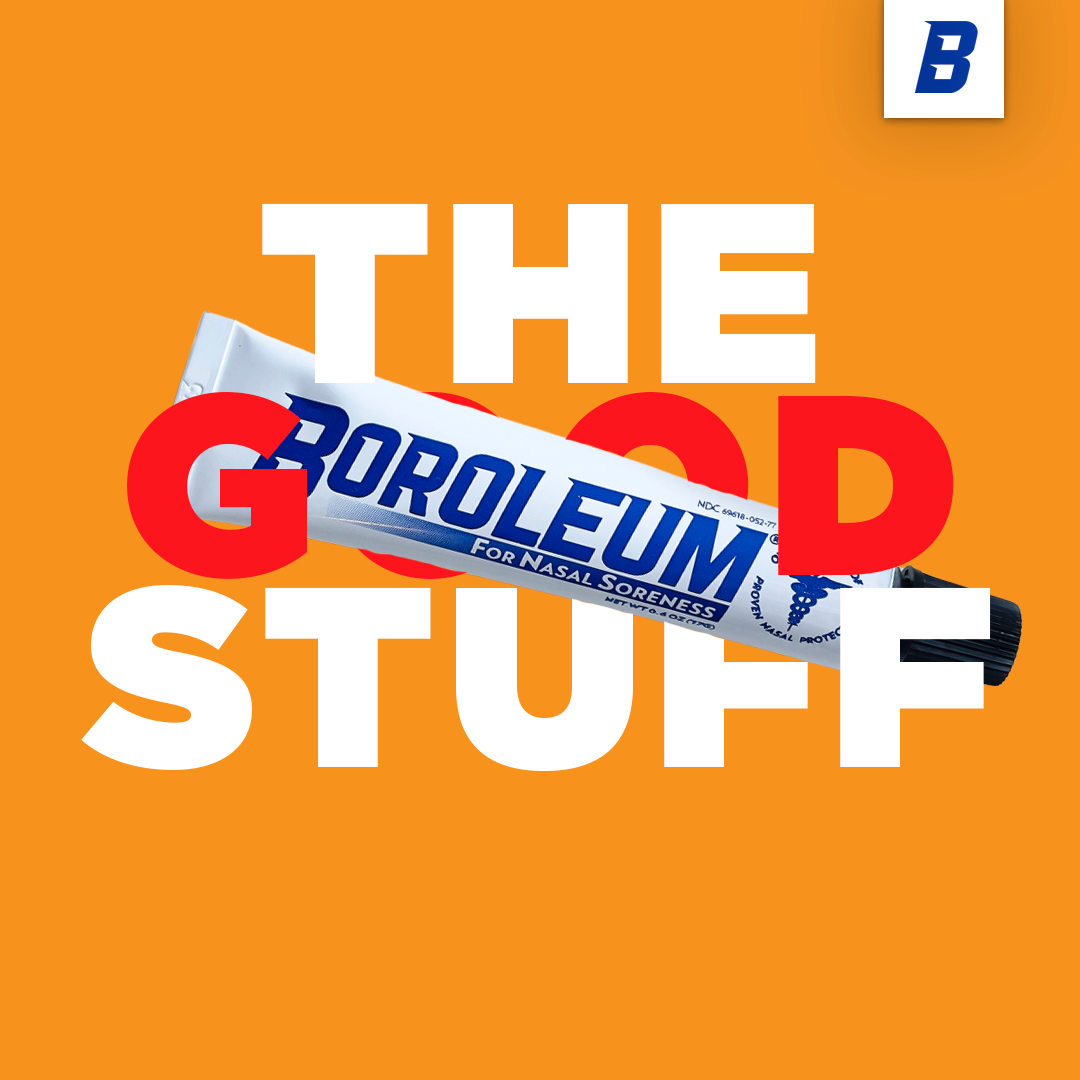 The Formula
Its time-tested blend of ingredients gently softens and soothes, and moisturizes dry, cracked or raw facial skin and soothes chapped lips caused by harsh temperatures -- an ideal skin protectant while skiing, snowboarding, hiking, boating or other outdoor activities. The skin protectant has a light menthol-eucalyptol scent, and is gentle enough to use on facial skin of children as young as 2 years old.
Use A Formula Made For You